Flight Tracking & Noise Complaints
FREQUENTLY ASKED QUESTIONS
CONTACT STS GOOD NEIGHBOR
It's easy to send your comments with our flight tracker.
Use the button below to launch the Flight Tracker in a new window. The Flight Tracker will help you identify overhead flight traffic, submit a noise complaint, or simply to have fun seeing what's happening in the sky above!
Click the button to launch our interactive flight tracker tool in a new window.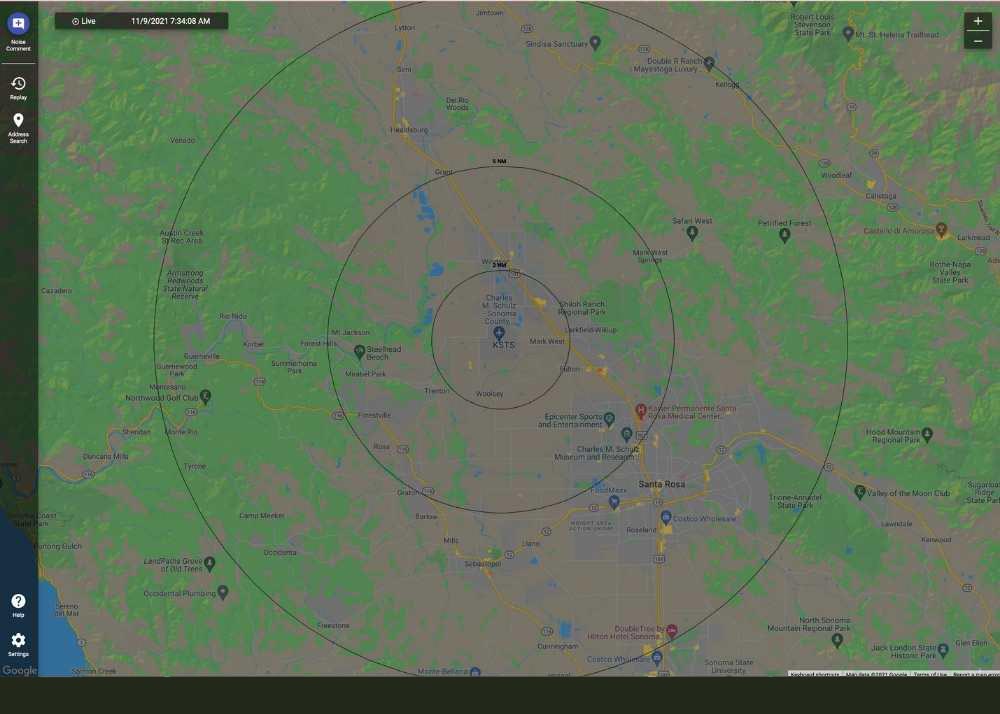 Note Your Location
Find your location on the map, or use our "Address Search" feature to find your location.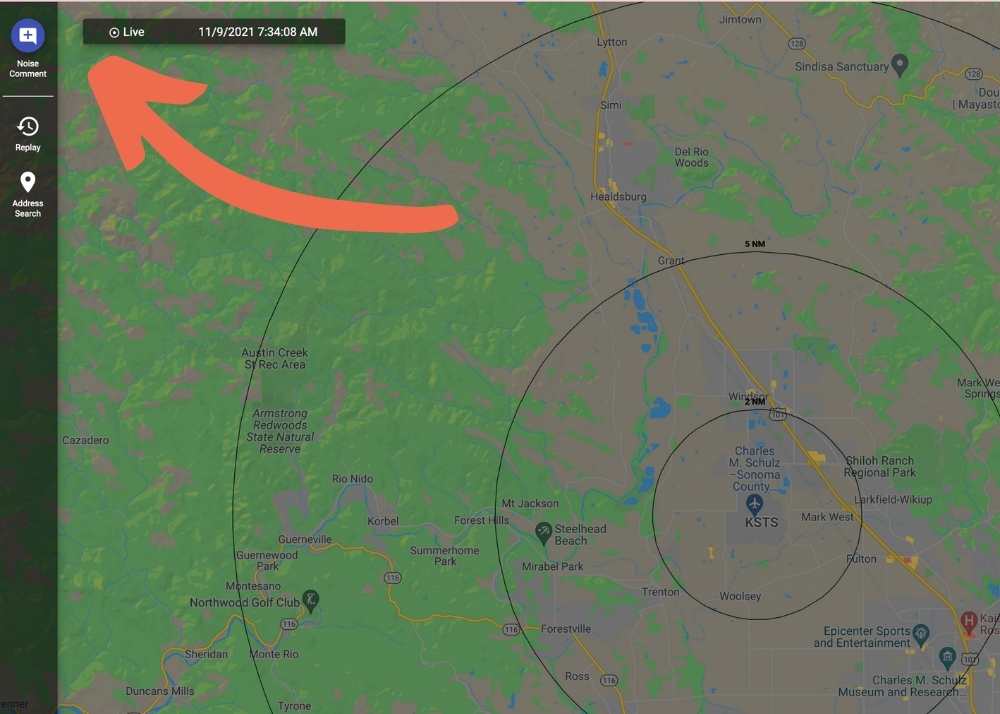 Send Your Comments
Click the button on the left of your screen to add your comment in our "Noise Comment" form.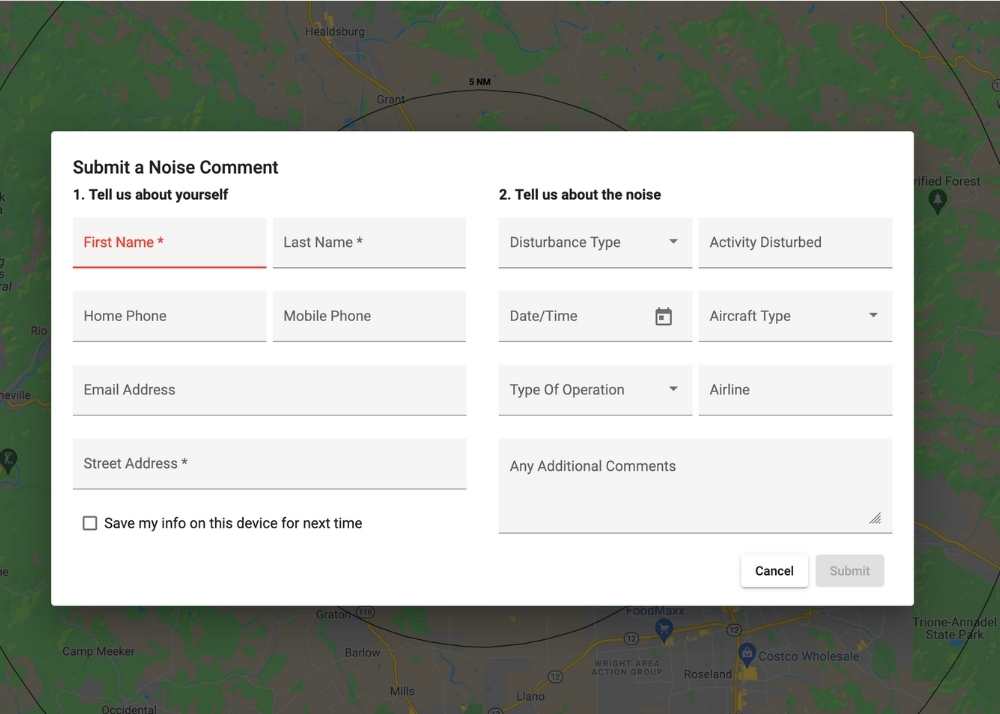 More About Our Flight Tracking App
If you would like to submit a complaint regarding a specific aircraft or noise disturbance, please click on the "Noise Comment" button located on the map and follow the instructions.
Please note: Airport staff responds to disturbance reports during normal office hours: M-F, 8 a.m. to 5 p.m., PST.
To learn more about how to use the Flight Tracker, click on the white "Help" button located within the Flight Tracker (on the tracking map).
Need Accessibility Assistance?
The Charles M. Schulz – Sonoma County Airport Good Neighbor website is designed, developed, and maintained to comply with California Government Code Sections 7405, 11135, and Web Content Accessibility Guidelines (WCAG) 2.0 AA and AAA whenever feasible based on content. This website is a living project, evolving and improving over time. We will continue to work to improve the accessibility of our website to ensure it complies with the best practices and standards defined by Section 508 of the U.S. Rehabilitation Act, the World Wide Web Consortium's Web Content Accessibility Guidelines and any issues encountered by web users.
If you encounter an accessibility problem, please email us at: stscomments@sonoma-county.org